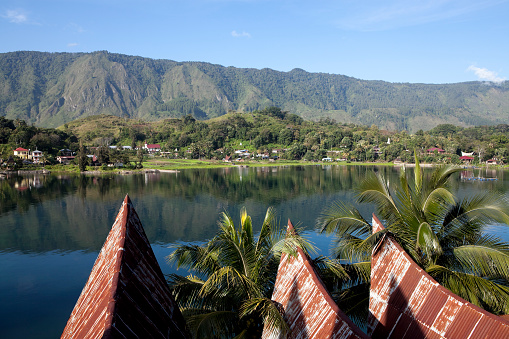 On

01 November 2022

304 Views
0 Comments
Reasons to Join the Lake Toba Tour To Travel
Lake Toba in North Sumatra is widely known as a tourist destination both in Indonesia and internationally. Many people come to visit this tourist spot alone. In fact, it is more profitable to take Lake Toba Tour a more practical
Because all trips will be neatly arranged and planned without the need for visitors to bother. That way, visitors can freely enjoy their vacation trip.
3 Reasons to Join Lake Toba Tour
For readers who may have never visited Lake Toba before. The following will explain the various reasons why you should take a tour to Lake Toba as your holiday destination.
1. The Beauty of Lake Toba that is Recognized by the World
Lake Toba is Indonesia's natural wealth that has been recognized by the world. In fact, this lake has become one of the Geoparks recognized by Unesco. As a geopark or Geographical Park on Earth.
Lake Toba is recognized by the world as having a wealth of geology and biology. Coupled with the cultural richness of the surrounding community.
2. Is the Largest Crater Lake in the World
Maybe many people do not know that Lake Toba is the largest crater lake in the world. This lake was formed from a powerful volcanic eruption from Mount Toba.
This eruption is estimated to have occurred 74,000 years ago. The crater lake alone is as big as Lake Toba. You can imagine that in the past Mount Toba was a very majestic and high mountain.
3. Many Interesting Spots To Enjoy a vacation
The beauty of Lake Toba can certainly be enjoyed to the fullest. Due to the development of tourist areas around the lake. There are already many interesting spots that visitors can choose to enjoy their vacation on Lake Toba.
The tour party must have known some of these interesting spots. Definitely will recommend the best for the visitors.
Of course, visitors want to enjoy their vacation without the need to be confused and think about things like accommodation, food, and so on. Take Lake Toba tour with tobatransporter.com for a more optimal tour experience on Lake Toba.
0 comments
Leave a comment