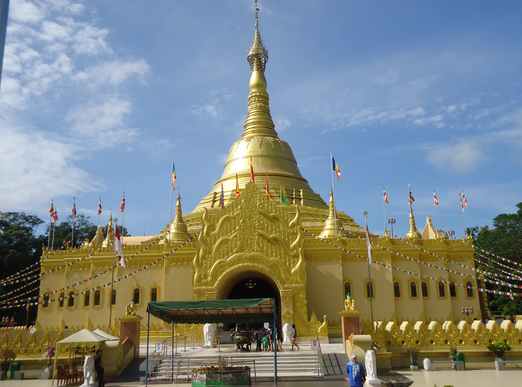 On

15 March 2023

111 Views
0 Comments
Toba Transporter : Best Medan Tour Package
Welcome to Medan, the beautiful capital city of North Sumatra, Indonesia! If you're looking for the best way to explore this amazing city and its surroundings, you've come to the right place. Our BEST MEDAN TOUR PACKAGE offers the ultimate travel experience for those who want to discover the best of what Medan has to offer.
With our tour package, you'll get to see the most iconic landmarks, taste the delicious local cuisine, and experience the rich culture and history of Medan. Our knowledgeable and friendly guides will take you on an unforgettable journey that will leave you with memories to last a lifetime.
Here are some of the highlights of our BEST MEDAN TOUR PACKAGE:
Lake Toba is one of the largest volcanic lakes in the world and is a must-visit destination for anyone traveling to Medan. With our tour package, you'll get to see the breathtaking beauty of Lake Toba and its surroundings, including the traditional Batak village and hot springs.
Medan City Tour
Explore the city of Medan and discover its rich history and culture with our Medan City Tour. From the iconic Maimun Palace to the bustling Pasar Ikan (fish market), our tour will take you to the most popular attractions in the city.
Bukit Lawang Jungle Trekking
Get up close and personal with the exotic wildlife of Sumatra with our Bukit Lawang Jungle Trekking tour. Trek through the lush rainforest and see orangutans, gibbons, and other endangered species in their natural habitat.
Berastagi Highland Tour
Escape the hustle and bustle of the city and enjoy the cool mountain air with our Berastagi Highland Tour. You'll get to see the stunning views of Mount Sinabung and Mount Sibayak, visit the traditional fruit market, and relax in the hot springs.
Culinary Tour
Experience the flavors of Medan with our Culinary Tour. You'll get to taste the delicious local cuisine, from the spicy sambal to the mouth-watering durian fruit.
Don't miss out on the best that Medan has to offer. Book our BEST MEDAN TOUR PACKAGE now and experience the ultimate travel adventure!